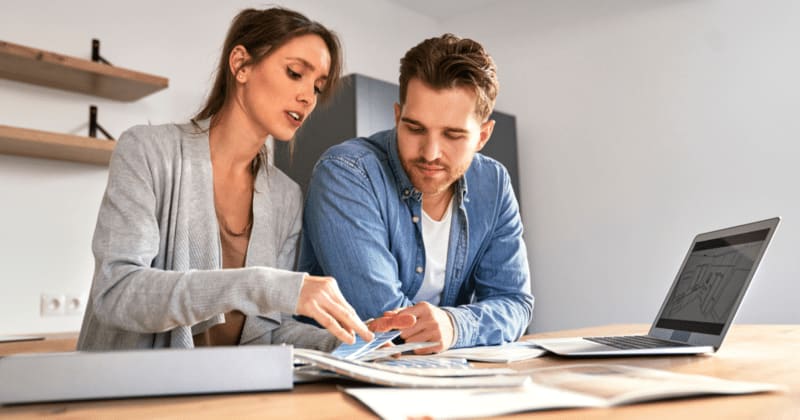 Building and customizing a home from the ground up is exciting — but it also comes with many decisions.
You'll have to ask yourself: What will the layout look like? What materials, fixtures and hardware do you want? The details can be overwhelming, to say the least.
Are you planning to build a custom home? Cut through the clutter to focus on these four big-picture items.
Layout and Transitions
Put thought into which rooms you want to flow into each other, then think about the transitions. Have you considered what your doorways and staircases should look like? Figure out where you might want French doors, an open archway or a spiral staircase; these are details that can make your home's aesthetic.


Bathroom Amenities
Especially with the main bathroom, you'll likely want to focus on making it a resort-like space. Do you want amenities reminiscent of a spa, such as a rain shower or sauna? Are you interested in having both a shower and a bathtub, or just one of the two? You can also consider luxuries like heated flooring and a built-in speaker system.


Entertainment Spaces
You want your home to be somewhere you and any guests enjoy being. Think about how you'll use the home recreationally: Do you need a movie theater or a game room? Maybe you want a swimming pool or an outdoor kitchen. Don't forget to consider things like wine cellars, dual ovens and other amenities that can make entertaining easier.


Overall Aesthetic
It can be daunting to choose the materials for your flooring, countertops, cabinets and more throughout the home, but having a good grasp of your overarching aesthetic can help. Consider your favorite architecture and interior design; art deco and midcentury modern are two popular examples. Keeping your style preferences in mind can make choosing design elements much easier.


If you want help finding a luxury home or an architect who can meet your needs, please reach out today.